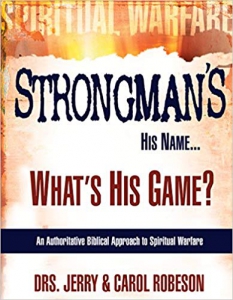 Strongman's His Name
Whitaker House
Jerry & Carol Robeson
Part 1 of 2-volume set provides Biblical guidelines for defeating the strongholds in your life.
Strongman's His Name...What's His Game?: An Authoritative Biblical Approach to Spiritual Warfare: Instead of "binding" symptoms of sickness, we can attack the sixteen strongmen or demonic spirits mentioned by name in the Bible. God names them, they are real, and He has given us dominion over them through the name of Jesus! Here is a scriptural, balanced, uplifting approach to present-day spiritual warfare.
Copyright © 1983, 1985, 1994
As an Amazon Associate Training for Transformation earns from qualifying purchases.