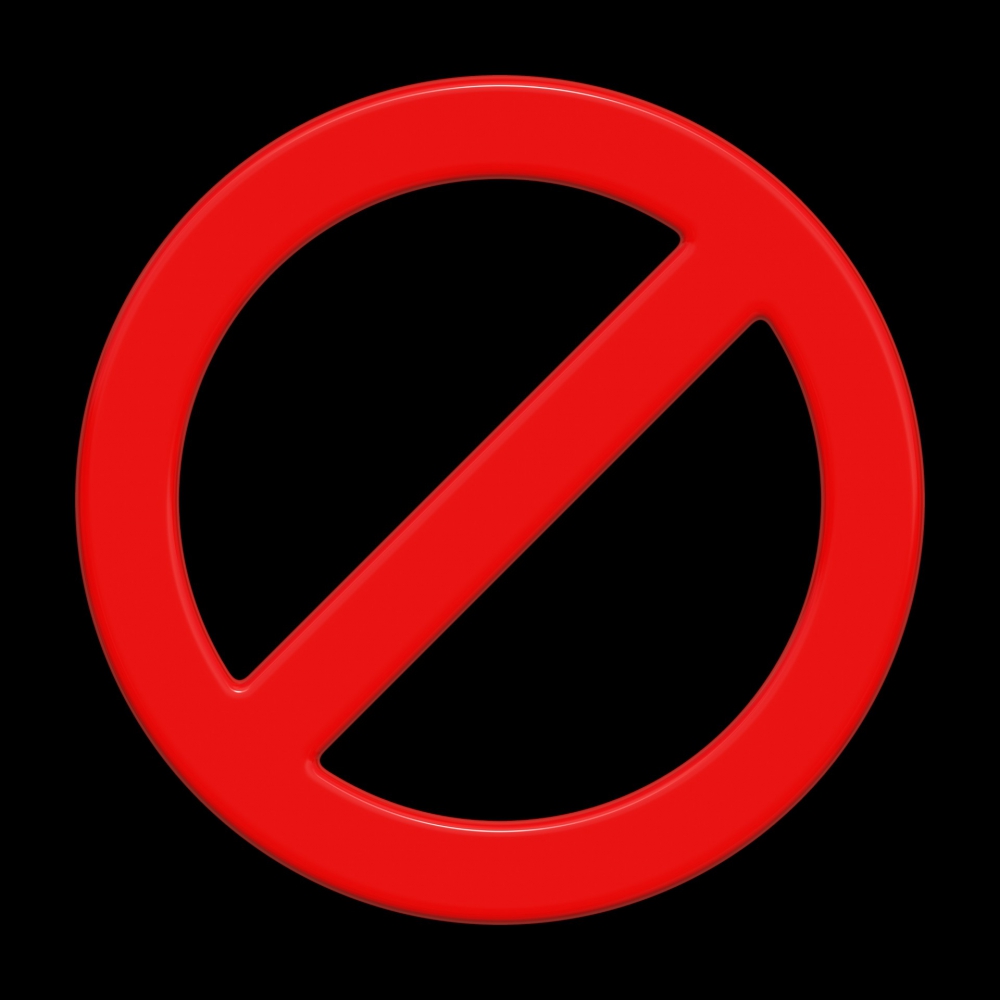 There are men who believe that being a man means "controlling my woman." In this distorted way of thinking, men use intimidation, manipulation, and violence as means of being in charge. It puzzles me how a man can think that beating up on his wife or girlfriend makes him a tough guy!!!
King David's Mighty Men
When I think about tough men, one example for me are the top warriors of King David, the second king of the nation of Israel in Biblical times. Here's some of what was written about these men.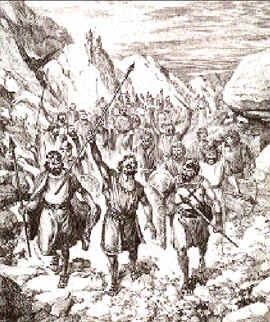 "This is the listing of David's top men. Josheb-Basshebeth, the Tahkemonite. He was chief of the Three. He once put his spear to work against eight hundred—killed them all in a day. Eleazar son of Dodai the Ahohite was the next of the elite Three. He was with David when the Philistines poked fun at them at Pas Dammim. When the Philistines drew up for battle, Israel retreated. But Eleazar stood his ground and killed Philistines right and left until he was exhausted—but he never let go of his sword! … Shammah son of Agee the Hararite was the third of the Three. The Philistines had mustered for battle at Lehi, where there was a field full of lentils. Israel fled before the Philistines, but Shammah took his stand at the center of the field, successfully defended it, and routed the Philistines. … Abishai brother of Joab and son of Zeruiah was the head of the Thirty. He once got credit for killing three hundred with his spear, … Benaiah son of Jehoiada from Kabzeel was a vigorous man who accomplished a great deal. He once killed two lion cubs in Moab. Another time, on a snowy day, he climbed down into a pit and killed a lion. Another time he killed a formidable Egyptian. The Egyptian was armed with a spear and Benaiah went against him with nothing but a walking stick; he seized the spear from his grip and killed him with his own spear. …" (2 Samuel 23:8–39, The Message)
So, am I suggesting that men run out and strike down a lion or take a stand in a field and kill a bunch of men to prove their manliness? No! No! No!
My point is simply this: being hard and tough and violent with a woman does not make a male a man. Going down into a pit and killing a lion – that is tough. Beating up a wife or girlfriend – that is NOT tough. Defending your country as the mighty men of King David's army did – that is tough. Abusing the very person a man is called to love – that is so NOT tough.
A Modern-Day Example of Protecting One's Family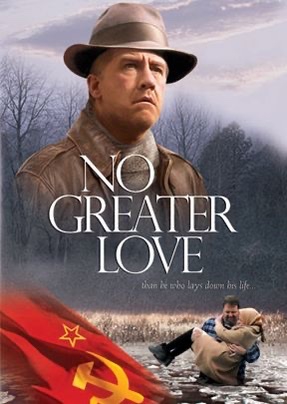 A while back, I watchedd the movie titled No Greater Love that is based on true events in Hungary following that country's failed revolution against Soviet occupation in the mid-1950s. Following Soviet takeover, many tried to flee to the West to escape their now Communist homeland. But fleeing citizens had to cross the Hungarian countryside around tanks, watchtowers, soldiers, and dogs, and contend with the elements and natural conditions, such as rivers, snow, and cold. Not at all an easy task.
The movie tells the story of the successful escape by a family of four. Having finally made it to a river, across which was freedom, this family discovered that the bridge they expected to find was not there. The river was ice-covered. The husband and father tested the surface and found that it wasn't strong enough to support their weight. Stepping on the ice near the edge of the river, he broke through to the water below. Then, one by one, he carried each member of his family across the river through the near freezing water.
That's an example of being a man – not abusing one's power and authority, but rather using one's power and authority to love and to protect and to serve.
Christ Our Example
Within the faith community, some men defend their abuse of their wives with this Bible text: "Wives, submit to your own husbands, as to the Lord. For the husband is the head of the wife even as Christ is the head of the church, his body, and is himself its Savior. Now as the church submits to Christ, so also wives should submit in everything to their husbands." (Ephesians 5:22–24, ESV)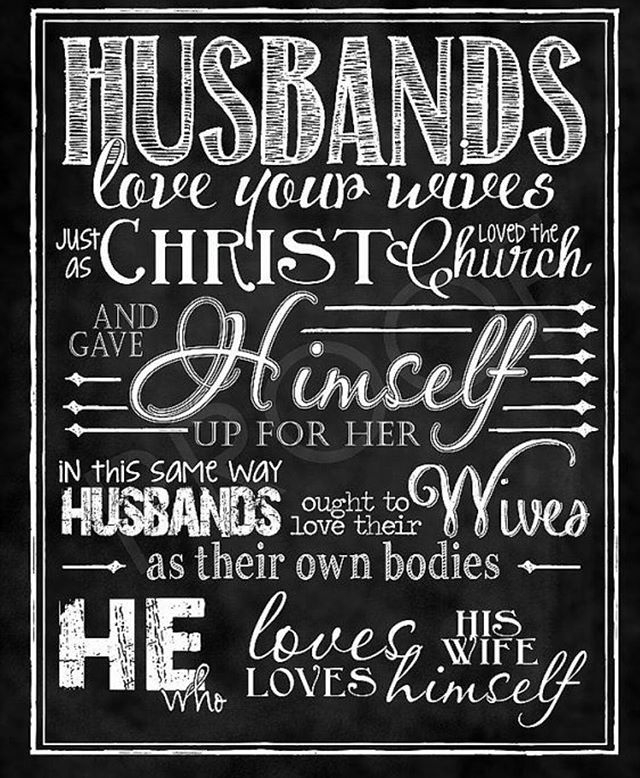 These men conveniently omit the rest of this passage: "Husbands, love your wives, as Christ loved the church and gave himself up for her, that he might sanctify her, having cleansed her by the washing of water with the word, so that he might present the church to himself in splendor, without spot or wrinkle or any such thing, that she might be holy and without blemish. In the same way husbands should love their wives as their own bodies. He who loves his wife loves himself. For no one ever hated his own flesh, but nourishes and cherishes it, just as Christ does the church, because we are members of his body." (Ephesians 5:25–30, ESV)
Christ loves us and his love led him to serve us even to the point of his death. To those men who lay hold of the instruction for their wives to submit to them, let them first lay hold of the instruction to love their wives as Christ loved the church and died for her and love their wives as their own body.
The Bottom Line
Brothers, love your girlfriends, your wives, and your children. Love them; do not abuse them. "For the whole law is fulfilled in one word: "You shall love your neighbor as yourself."" (Galatians 5:14, ESV)
Recommended Resources
For more about what it really means to be a man, visit the Especially for Men section of our TFT Online Resource Center. One book I highly recommend is Tender Warrior by Stu Weber.
Copyright © 2021 by Training for Transformation, Inc. All rights reserved.