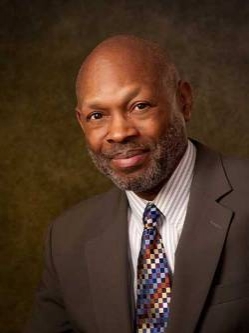 Dr. James Dotson is the Founder & CEO/President of Training for Transformation®. Having been the victim of childhood sexual abuse and later bound by a life of sexual immorality and sexual addictions, James is now dedicated to sharing with others the gift of healing and recovery God has accomplished and is accomplishing in his life. The guiding principle in his life today is to be an effective agent of change and transformation in the lives of others.

James holds a B.A. degree in biology, with a minor in chemistry, from Washington Adventist University (formerly Columbia Union College), and M.A. and Ph.D. degrees in health education from the University of Maryland. In addition, in 2007 he completed the certificate program in Healthy Sexuality: A Biblical Perspective on Love, Intimacy & Healing through the Center for Biblical Counseling at the American Association of Christian Counselors.

James has extensive professional experience as a Speaker, Teacher/Trainer, Coach, and Consultant.
Speaker. James is a dynamic Speaker. He has presented at professional meetings for both national and international organizations, delivered sermons for church congregations, and given presentations on a variety of topics to diverse audiences, including high school assemblies, singles' retreats, weekend seminars and workshops, and worship services for faith-based organizations.

Teacher/Trainer. James is a gifted Educator with experience in both traditional and nontraditional settings. He served as a teacher at both the junior high school and university levels, and has conducted and coordinated training events on a wide range of topics in school, workplace, community, clinical, and faith-based settings.

Coach James is a Board Certified Advanced Christian Life Coach (pending recertification) and a Myers-Briggs Indicator® (MBTI®) Certified Practitioner. His coaching practice is available to individuals, couples, families, and groups.


Consultant. James has extensive experience as a Consultant. He has successfully assisted numerous organizations to achieve their specific goals and objectives. He has led and supported projects and programs ranging in scope and scale from a single event for a small group to multiyear, multimillion dollar initiatives for national organizations.
James is available as a Speaker, Trainer, Coach or Consultant focusing on experiencing healing from sexual abuse; gaining victory over sexual immorality; breaking free from sexual addictions; and embracing a meaningful and fulfilling life of healthy sexuality according to God's design.